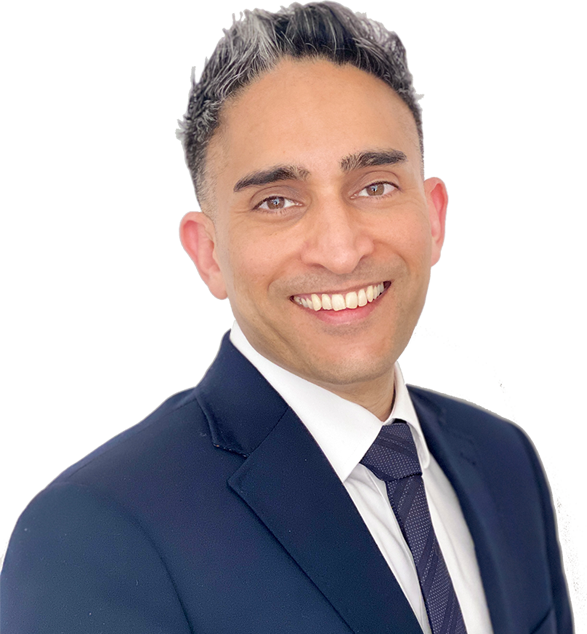 Mr. Bobby Anand
Director and Consultant Orthopaedic surgeon
Mr Anand is a leading knee specialist in the UK with an international reputation in knee surgery.
He graduated from UCL medical school in London and also completed a degree in Orthopaedic Science during medical training. His specialist orthopaedic training took place in Cambridge and London on the North West Thames training program run through Imperial College London. His love of sport led him to develop his interest in knee surgery and sports injuries very early on in his career. He enhanced his training by completing four top fellowships in knee surgery. He spent time both overseas and, in the UK, to learn from the best. His time in Italy and Melbourne, Australia was very valuable.
Mr Anand treats the full spectrum of knee problems and is highly experienced in all types of knee surgery; including ligament reconstruction, keyhole surgery, joint preserving surgery, half and full knee replacements. He also offers orthobiological "stem cell" solutions if indicated.
He is regularly consulted to provide second opinions for patients. He is also referred complex knee problems from his colleagues for specialist advice. He has a special interest in ACL injuries, cartilage repair, kneecap instability and robotic total and partial replacements.
Following his training in Melbourne, Australia with Professor Julian Feller & Dr Tim Whitehead, he was awarded the European Arthroscopy Traveling Fellowship in 2013. This gave him the opportunity to travel and meet the top surgeons in Europe where he was able to collaborate and exchange ideas, techniques and research.
Mr Anand is actively involved in designing new surgical techniques to speed up recovery and treat difficult knee problems. He has developed specific techniques for kneecap instability problems and knee ligament problems. The work is being published and demonstrated around the world to help surgeons provide the best possible care for patients.
Having been a good footballer in the past, Bobby understands the mindset of those both young and old who wish to overcome their knee problems as quickly as possible and return to the sport they love.
Mr Anand looks after players from a number of professional football and rugby clubs. Whilst treating a number of high-level professional athletes, he is equally committed to helping the middle-aged athlete or older patient to overcome challenges with the knee to help them pursue their passions.
Mr. Bobby Anand
North Downs Hospital

BMI Shirley Oaks Hospital

Spire St Anthony's Hospital

Fortius Clinic Wimbledon