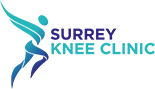 A leading private knee surgery team in South London and Surrey.
We focus on providing a comprehensive service to accurately diagnose and successfully treat all knee problems.
The clinic was set up by Mr Bobby Anand, Consultant Orthopaedic Surgeon to provide the highest level of care.
Mr Anand explains "I am inspired by excellence. We see excellence in all aspects of life through sporting successes & other extraordinary achievements. All these feats have one thing in common; amazing dedication and commitment to be the best. This is a value we hold onto and try to embed in all parts of our team".
Private knee clinics are run frequently throughout the week to ensure rapid access and early accurate diagnosis to be made.
We welcome both self funding patients and patients with private health insurance.
NHS e-referral knee clinics are also run by members of the team.